Browse the River Pierce Foundation's exclusive items, including limited edition publications. Click on "Become a Steward" to make a donation of any amount of your choice.
Featured Products
Selected books
The following is a small selection of books that inspire the work of the foundation, from topics that include history, science, faith, the arts, and birding!
DVDs and CDs
A selection of media related to regional issues in the South Texas USA-Mexico border.
Special items
Additional items for all ages and various gift occasions!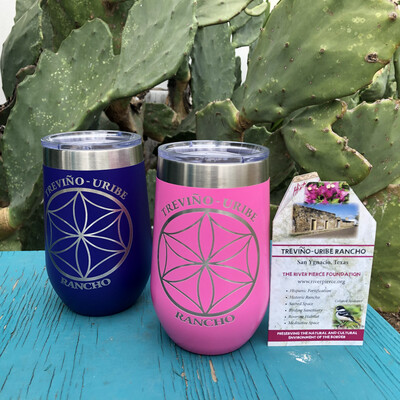 Treviño-Uribe Rancho Thermos
Treviño-Uribe Rancho Thermos
Featuring the symbolic flower of life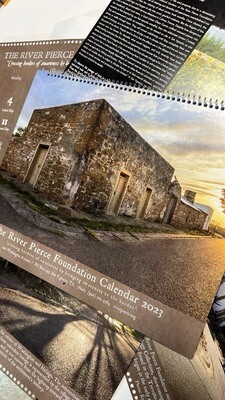 2023 River Pierce Foundation Wall Calendar
2023 River Pierce Foundation Wall Calendar
featuring the work of photographer Kevin Greenblat